April 19, 2023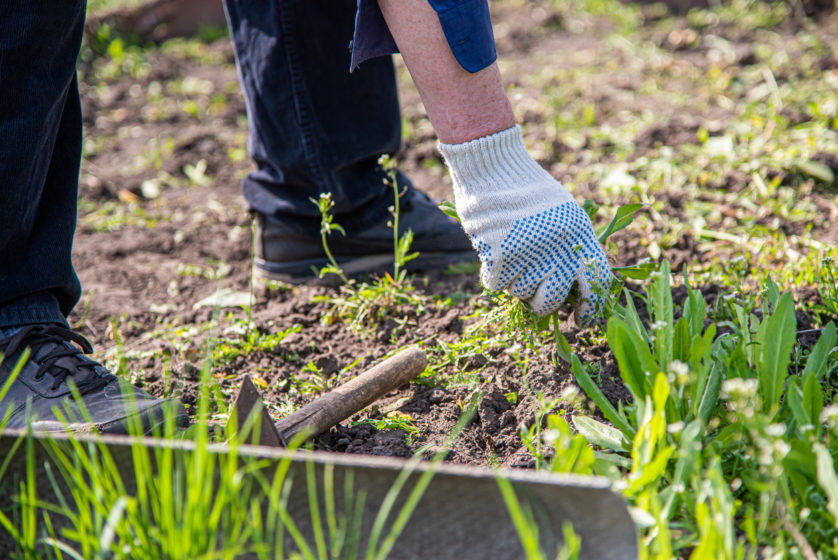 Preparing Your Gardens for Spring!
Ah, Spring! That most glorious of words, a sign that there are other colours besides 'grey' and 'slush' after a not-so colourful winter. The sun rises earlier, and weather reports use terms like "thaw" and "rising temperature" with sincerity. Plus we can start wearing less than 10 layers of clothing, oh happy day!
Here's the thing, though. As the snow banks melt away they reveal…well, a bit of a mess. Our gardens may be looking a little worse for wear after a tough winter, but that's why they call it "spring cleaning" after all! Follow these helpful tips to prepare your outdoor spaces for another incredible year of flowers, fruit, and foliage:
When to Start: Once the last of the "hard" frosts (around -4°C) have passed and the ground is dry enough to walk on without squishing the soil. If the soil becomes too compacted, it will cause damage to existing roots and make it difficult for new plants to thrive. Also be mindful of pollinators that are just waking up from their winter hibernation! They like to get all cozy in the underbrush and fallen leaves before the snow banks build up, and typically don't stir from their slumber until temperatures stay consistently warmer.
Initial Walk-Through: Walk very carefully among your existing perennials and any fall bulbs that you planted in the fall (which typically flower in early to mid-spring) that are starting to emerge, and remind yourself of any late-emerging Buddleias and Perennial Hibiscus in your collection. Check for any obvious winter damage and start clearing away leaves and dead branches, along with any annual plants from last year's garden plan – your compost pile will thank you for the generous donation.
Perennial Clean-Up: If you didn't do so this past fall, cut back any grasses and perennials from last year before the new growth starts to emerge. Gently pull away the dead remains from last year's growth, and use sharp pruners to snip off any bits that need a bit more encouragement. The amount of cleaning required will depend on the varieties found in your garden, so check the plant tags and/or your notes from last year to remind yourself of each variety's needs; for example, your Heuchera will only needing a light foliage cleaning and should never be cut back completely. While you're down at ground level, go ahead and clear away some of the mulch from the plants' crowns to give them some extra sunlight and airflow.
Nutrient Boost for your Soil: If you amend your soil on a regular basis, you already know that adding a few inches of compost, manure, and/or peat moss can make a big difference that lasts the entire year. If you noticed last fall that your soil wasn't looking its best — it should be a deep brown colour, not too sandy or heavy from clay — or you don't amend your soil annually, now's the time to put in the work. Depending on your existing soil, add a few inches of peat moss, manure, and compost and work it into the soil to a depth of at least 15 cm (6") but the deeper the better. Or use our 3-in-1 "Triple Mix" which has all of these awesome ingredients ready for you in a 30L bag! Be sure to mix it into your soil gently, taking extra care not to disturb any existing root systems.
Final Walk-Through: Time to take note of any varieties that didn't make it through the winter, and think about which new plants could take their place. Keep in mind that some Perennials, like Echinacea and Perennial Hibiscus, are late to emerge – making a garden map or placing markers at these varieties can help remind you they will only start showing growth later in the season. After all that, take the time to envision the outdoor oasis that will gradually come to life over the growing season!
---